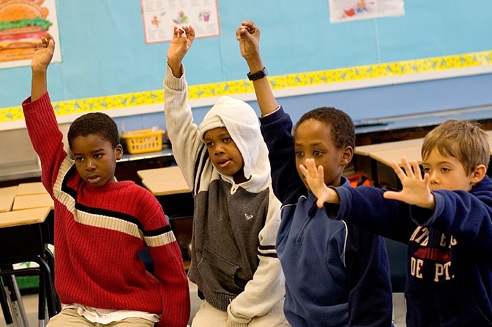 What role can schools play?
Research shows that whole school involvement in the process is essential to create a healthy and welcoming school culture and thereby address bullying effectively. A school-wide commitment to take bullying seriously and develop practices and policies that foster safe, inclusive and accepting schools is paramount. Teachers' efforts to address bullying are supported by this kind of comprehensive approach.
There was a lot of bullying in our school. Since last year there's a real difference. I think the teachers and our principal are helping us.
-Student, 5th grade
BUILD YOUR KNOWLEDGE

A bullying prevention action plan from the Ontario Safe Schools Action Team

Success Story